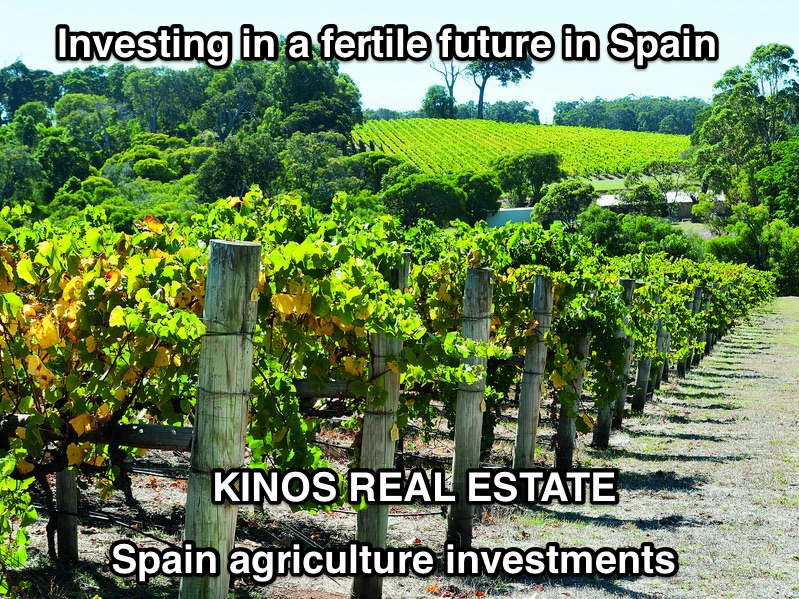 Investing in a fertile future
---
Closing the agricultural production gap
Kinos Farm plays an active role in responding to the challenges facing global food security. With less access to scarce land, water and mineral resources, the agricultural sector will need to double agricultural production in the next 40 years.
Kinos Farm's mission is to increase agricultural production by improving productivity and the efficiency of existing farms. Based on our principles of adding real value, creating alignment and facilitating sustainable growth, our aim is to invest in closing the agricultural production gap between inefficient and efficient farms.
This will be done sustainably by using less farm inputs per hectare of agricultural land, while producing more.
Kinos Farm is an investment manager serving investors in farms and agricultural production. These investments enable us to facilitate farmers to grow their business. Kinos Farm aims to generate positive returns for numerous stakeholders, ranging from farmers and investors to local communities.
Our strategy
Kinos Farm initiates, structures and manages funds that invest in Spain:
Farms: farms, farmland and farming infrastructure, including buildings, storage, drainage, irrigation and liming
Agricultural production: predominantly arable crops like grains and oilseeds.
Kinos Farm investors have a long investment horizon of between 10 and 15 years. We are active investment managers who focus on improving the agricultural performance of our investments, enabling farmers to grow their business. We seek active alignment of interest between farmers, investors and local stakeholders in our focus area, Spain.
Our strategic focus is on:
Increasing yields and farm income
Local social and economic development
Return driven by macroeconomic and farming results
Part of the Kinos Group
Kinos Farm is part of Kinos Group investment Management, the real asset manager of Kinos Group.
Corporate Social Responsibility (CSR) has always been at the heart of Kinos Group. As a cooperative, Kinos works closely with its customers and local communities on building a sustainable future. Kinos supports clients by assessing environmental, social and economic opportunities and risks.