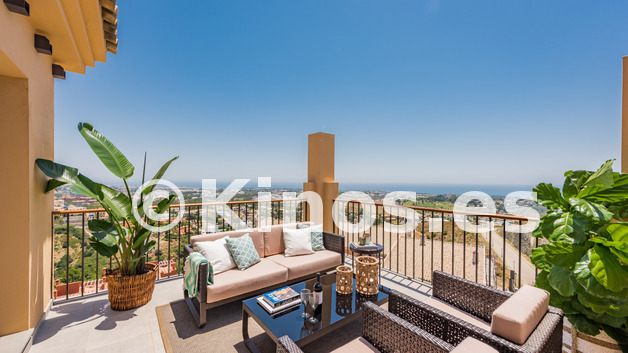 See an example of this property here REF 4428
Benahavís has a population of 9,000 inhabitants, among which there are residents of up to 84 different nationalities. Specifically, 70% of the people registered in Benahavís are foreigners (mainly British and Germans), therefore in such an international municipality, so diverse and full of culture. Many of these foreigners moved their place of residence to Benahavis precisely because of golf, because it is a place where you can practice for approximately 300 days a year.
The majority of the inhabitants of Benahavís live in large houses, single-family homes, most with private gardens and swimming pools. The villas in Benahavís are spectacular, especially for their designs and the natural environment.
If we go into the economy, we can assure you that it is a very solvent municipality, which has 63 million surpluses and has no doubts.
As we can see, Benahavís is an idyllic town, very quiet and where you get a great quality of life. That is why it is recommended for families who want to be in the nature and people or couples looking for a corner full of peace and beauty on the Costa del Sol.