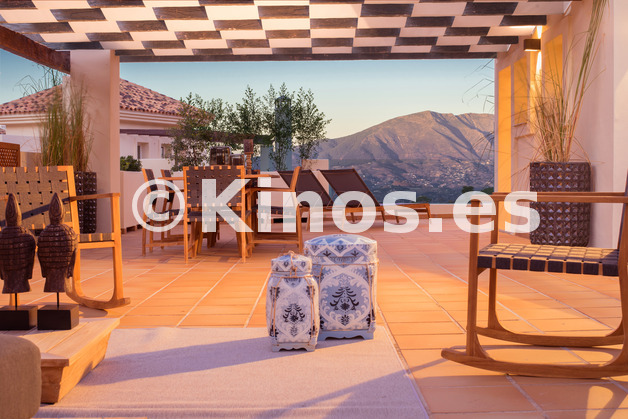 See an example of this property here REF 1771
It is located along the mountain range that dominates the coastal strip east of Marbella, La Mairena represents a philosophy of life that differs from the rest of residential areas of the city. It was, in fact, one of the first promotions that sought to combine the elegance and facilities of Marbella with an environment of nature, tranquility and breathtaking views.
La Mairena was developed as a residential area of ​​villas and small apartment blocks that offered residents Andalusian and Mediterranean style properties, and attractive designs that took full advantage of the natural beauty of the surroundings. The trees are an essential element, since they keep the area cool during the summer, provide that characteristic fragrance to citrus and pine trees, and visually soften the buildings. Although it is hidden in the foothills of the Sierra Alpujata, at an altitude of 300 meters, it is only five minutes from the Elviria exit to the coastal road CN-340 that runs along the Costa del Sol.