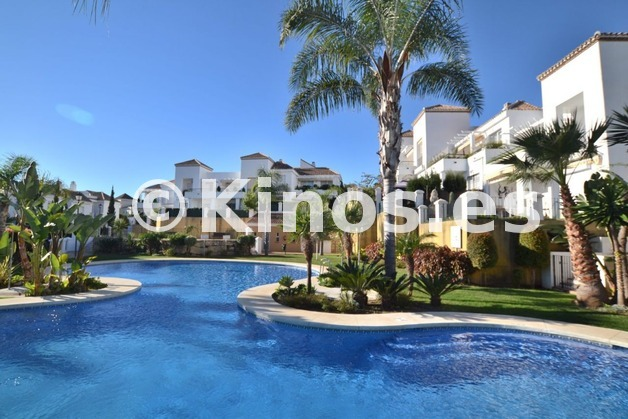 See example of this property here REF 4258
We associate Malaga with holidays and leisure but it really is not just beach, sun and pescaito since, it boasts of being one of the ten cities with the highest quality of life and one of the favorites of the Spaniards and many foreigners to live. Apart from the reasons of a coastal city, we give you more to finish falling in love with this wonderful city.
Tranquil environment
Malaga has the best atmosphere to forget about stress, its smell of the sea, the soft breeze and the warm sun during all the days of the year helps to relax, even in the city center you can breathe a casual and harmonious air. Its wide streets, its extensive parks such as the West, its viewpoints, such as Gibralfaro or its promenades along the Costa de Sol, are the perfect elements that make this city a peaceful place to start a new stage of your life.

The weather, of course
It is impossible not to include among these reasons the climate of this Andalusian city, called the sunniest city in Spain, with more than 300 sunny days per year and with an average temperature of 19 degrees. In summer it is not so hot and in winter it is not so cold. You thought that this phrase was a myth, right? You can check that in Malaga it is possible to enjoy a normalized temperature during all seasons of the year.

All the advantages of a metropolis
It is a large city and therefore offers all kinds of urban and metropolitan activities typical of a capital. It has alternative cinemas, more than twenty museums, concert halls, urban art (famous Soho art district) and famous galleries of conceptual artists. It also has the infrastructure of a large city: metro, airport, well connected roads, shopping centers ... etc. If you like the atmosphere of the capital but at the same time you want to enjoy the advantages of the coast you can rent or buy your apartment in the Center of Malaga since it has proximity to the sea and the great advantages of an urban center.
These are a few reasons why living in Malaga is a wise decision, there are many more but to know them you have to try it and not only on vacation. We invite you to start a life in an incredible city and so you can get ahead of the thousands of things you have.
If you are looking for a flat or house to settle in Malaga, here you will find the best offer.