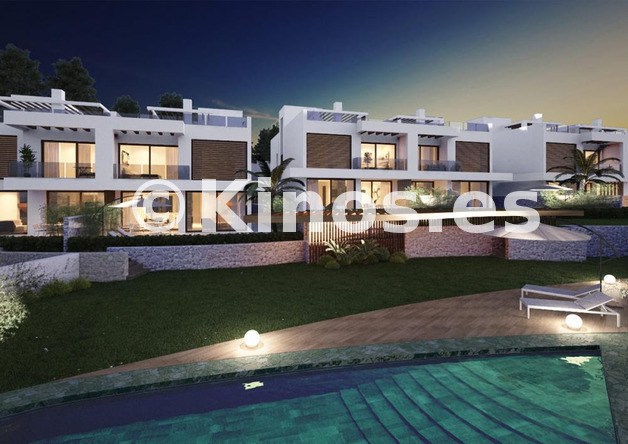 See an example of this property here REF 4336
Summer after summer its streets are flooded with cochazos, beautiful people and exclusive atmosphere. It is one of the most luxurious tourist destinations in the world. Marbella is listed on the rise and remains one of the most exclusive refuges in our country. The list of politicians and celebrities with a house there grows for years. In a few places in Spain luxury has so much space: exclusive clubs, the best golf courses, beach clubs and huge boats bigger than many houses. It boasts having sun 12 months of the year and that microclimate is one of its great points in favor. However, more and more Marbella is thinking about families and its offer, like that of any other city on vacation, is very oriented and designed for children. We discovered the other Marbella, a fun and family destination. The one that makes the little ones of the house want to come back because here there are also many plans for them.
** A WALK THROUGH PUERTO BANÚS **
It is one of the most famous corners of the city and without a doubt the little ones of the family will love touring the port and seeing the million euro yachts moored there. In few places in the world there is so much luxury in so little space. Children do not understand luxury, make no mistake, but those huge boats, the ferraris and lamborghinis parked next to them, the atmosphere that is enjoyed when you walk around ... Parents can dream seeing shop windows more Exclusive, although most are not available to mortals ... A world "different" to real life and media, which however is curious. For the children the big boats are already an attraction in itself. The walk can end with a delicious dinner at one of the most emblematic pizzerias in the area: Picasso. There are always lines but it is worth waiting, believe me. Their fame is well deserved and they are the best pizzas you will find in miles around. They have high chairs, a children's menu, they give children paintballs and balloons when they leave. And if that loves the little ones, the parents what they love is eating a good homemade pizza, it has so many specialties that it will cost you to choose.
In Marbella there are so many options for children that you will certainly have days to do everything. You have restaurants where you can eat rich fish, paella at the edge of the sea or beach clubs where you can take a lounger and eat at the beach bar with the little ones after a swim in the sea. It is a first-class holiday destination, and not only for yachts.