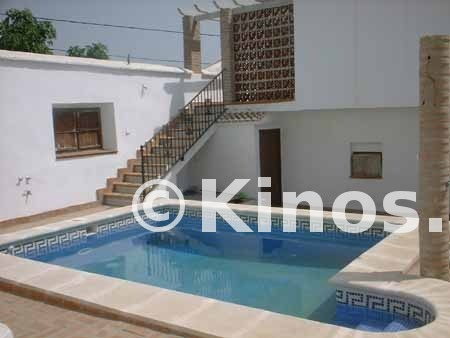 See an example of this property REF 61327
Living in Malaga will be an enriching experience. Like all maritime and port cities, Malaga is a city open to the world, cosmopolitan, modern and pleasant.
The best thing about the city is undoubtedly the kindness and friendliness of the people, who make the day to day of your stay in the city easier. The people of Malaga are accustomed to living with people of many different nationalities and lifestyles. When living in Malaga you will feel welcomed by them from the first moment.
Throughout the history of Malaga have passed different cultures, it was invaded by Phoenicians, Greeks, Romans and Arabs, until the arrival of the Catholic Monarchs. This is reflected in their customs, lifestyle and all the monuments you can find in the city.
Currently, Malaga continues to grow, and thanks to the development of the Costa del Sol, it has become one of the world capitals of tourism.
The good weather of Malaga
Located in a privileged natural enclave, living in Malaga you will always enjoy the good weather and its pleasant temperatures.
The warmest months are July and August with a maximum average of 35º C and minimum 25º C, with the coldest being December and February. And although there are days of rain, especially in autumn and winter, Malaga boasts 320 days of sunshine per year.
In this way, those who travel to Malaga have the opportunity to enjoy its beaches throughout the year, or to walk along its promenade under the Malaga sun.