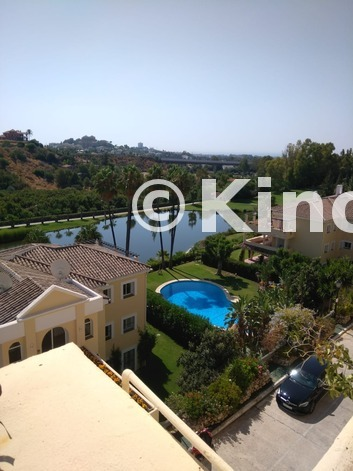 See example of this property here REF 61333
Estepona, once a small town of fishermen and farmers, is currently an active community and a flourishing tourist destination. While it is extremely popular with visitors, it has managed to retain much of its Spanish regional charm, offering a more traditional holiday experience than its glamorous coastal neighbors.
The Estepona coast has an area of ​​about 21 kilometers and includes some of the best beaches in the area, with large areas of sand, clean water, tiny coves and first class facilities.
The attractive town of Estepona stretches from the sea hill inland to the ruins of the Castillo de San Luis. The old town runs along sloping and cobblestone streets that will transport you in time to a more authentic Spain with an architecture and traditional houses, such as the Church of Our Lady of Remedies (used as a convent since 1725), the ruins of the Wall of Castle (dating from the 15th century), the Bell Tower and the remains of the oldest ecclesiastical building on the Costa del Sol.
There is no place for ostentation in Estepona: its countless cafés and tapas bars on the street still serve traditional Spanish delicacies and specialties of regional cuisine with surprisingly low prices. Estepona has a wonderful promenade, full of life both day and night, and a wonderful port located just five minutes from the town center. The active fishing port has a large fleet and it is worth visiting in the morning to witness the auction of fishermen's catches after their return.
Estepona has several excellent museums: the Archaeological Museum, the Bullfighting Museum, the Municipal Museum, which includes a great variety of tools and instruments of agriculture and fishing, and the Paleontological Museum, with more than 2,000 fossils of 600 species.