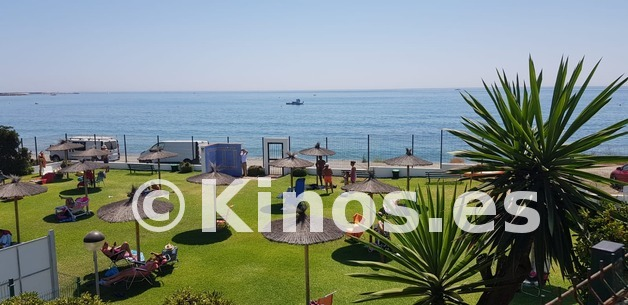 See example of the property here REF 61340
The life of Estepona is an eclectic mix of business, artistic neighborhoods and impressive activities, along with great views of the sea and outdoor life.
Located on the Costa del Sol, between the airports of Gibraltar and Malaga. It is home to more than 66.7K people staying along the coast and throughout the area. The city of Estepona has a warm climate, impressive landscapes and is a spectacular place to call "home".
The hot days of summer and the warm days of winter make this area an ideal place to have your second home or also reside throughout the year.
With local outdoor venues, such as restaurants and trendy beach clubs like the famous "Puro Beach Club" in Laguna Village, you will always do fun things.
The Costa del Sol, also known as the Costa Del Golf, has more than 70 golf courses, many world-famous tennis clubs and academies, as well as paddle tennis clubs, equestrian centers and a host of sports and cultural opportunities.
Estepona offers a combination of camping, fishing, swimming, world-class golf, windsurfing. It is just a little under an hour from the city of Malaga, and only 5 minutes by car from Marbella; This is really a unique place to enjoy life.
If you are looking for a creative nightlife, Estepona has some of the best places on the coast. As artistic and unique bars, such as Sonora Beach Club, as well as nightclubs, billiard rooms and some of the most outstanding beach clubs on the southern coast of Spain.