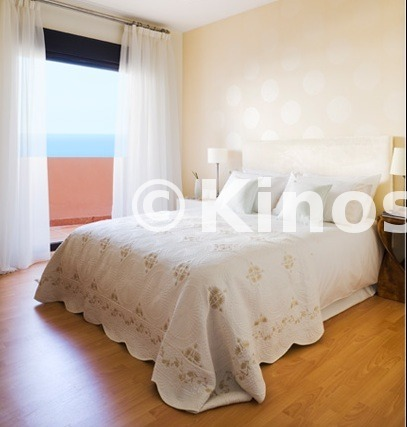 As example see this property REF 3680
The Costa del Sol is synonymous with well-being and quality of life, so it is not surprising that thousands of people choose the coast of Malaga to spend a few days on vacation, and why not to establish their residence once they have retired.
One of the best climates in Europe, wide commercial and leisure offer, marinas, golf courses, high quality gastronomy at all prices, good transport links ... These are just some of the reasons that make living on the coast of Malaga in a qualitative and quantitative improvement of the quality of life.
In addition, living near the sea improves health and encourages physical activity: walking on the beach, cycling along the promenade, practicing beach volleyball or water sports such as surfing or bodyboard ... All this will improve blood circulation and lung capacity, while you breathe a pure and clean air.
So, if you're looking to relax and spend your free time with different activities to choose from in many areas, the coast of Malaga is your best option. You will be wondering then, where to live on the coast of Malaga? Well, we are going to give you a series of options on the best places on the Costa del Sol where you can spend your vacations or even buy a house for that long-awaited moment of retirement. And there is nothing better than having all the time in the world to dedicate it to you and your hobbies.